Sélectionné parmi 618 artistes internationaux pour figurer avec 93 autres peintres, photographes, sculpteurs et plasticiens dans le numéro 6 de – Circle Quaterly Art Review -, une très belle revue trimestrielle d'art international.

Le jury a choisi ma toile 'Fleur de lys', huile et acrylique sur tissu rehaussé de feuilles d'or 80×100 cm, créée spécialement pour le livre 'Carnets de voyage en Mer des Indes' de l'Académie des Arts & Sciences de la Mer aux éditions Locus-Solus.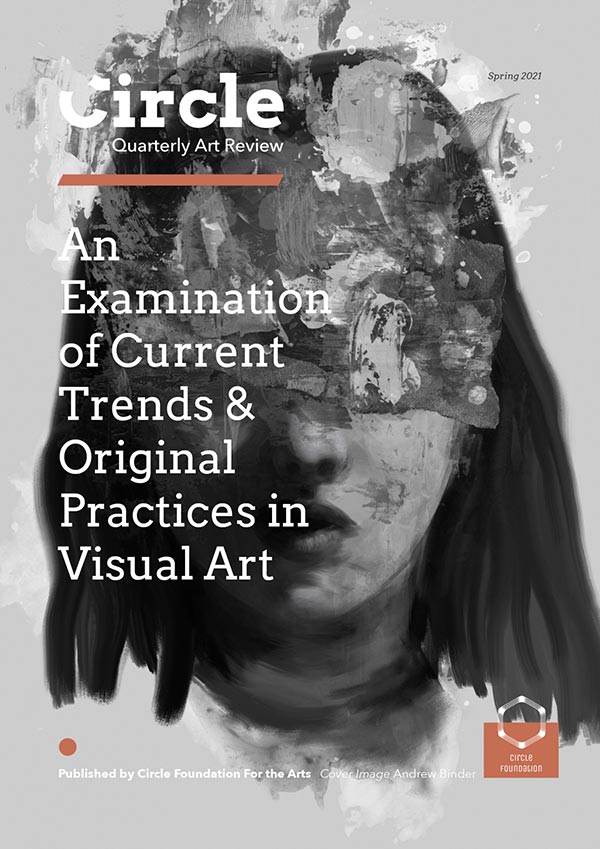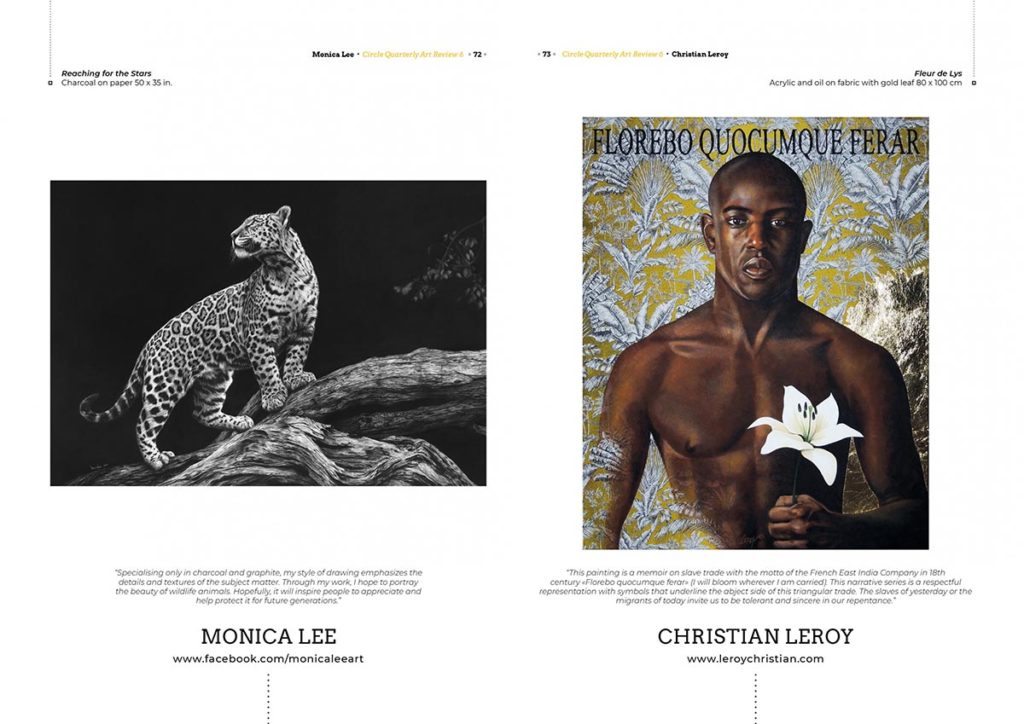 This painting is a work of memory on slave trade with the motto of the french East India Company in 18th century 'Florebo quocumque ferar' (I will bloom wherever I am carried). This series narrative is a human respectful representation with symbols that underline the abject side of this triangular trade. The slaves of yesterday or the migrants of today invite us to be tolerant and sincere in our repentance.