'Face[s] au vent' est une série de portraits de gens de mer, hommes et femmes, connus ou anonymes. Du docker à une navigatrice, en passant par un migrant, un rescapé de naufrage ou un ancien gardien de phare, tous ces regards témoignent des joies, des drames et des espoirs, moments de vies liées à la mer. Cette série se veut narrative. Ainsi chaque peinture est présentée de façon originale, fixée sur une grande plaque en aluminium brossé, sérigraphiée d'un texte issu du dialogue entre l'artiste et son modèle. Pour découvrir l'histoire qui se cache derrière ces regards, un livre éponyme a été publié, réunissant peintures, photos et textes issus de ces rencontres.
'Face[s] au vent' (face to wind) is a series of portraits of seafarers, men and women, known or anonymous. From a docker to a sailor, through a migrant, a shipwreck survivor or a former lighthouse keeper, all these glances testify joys, dramas and hopes, moments of life related to the sea. This series is narrative. Each painting is presented in an original way, fixed on a large brushed aluminum plate, screen-printed with a text resulting from the dialogue between the artist and his model. To discover the story behind each look, a eponymous book has been published. It brings together paintings, photos and texts from these encounters.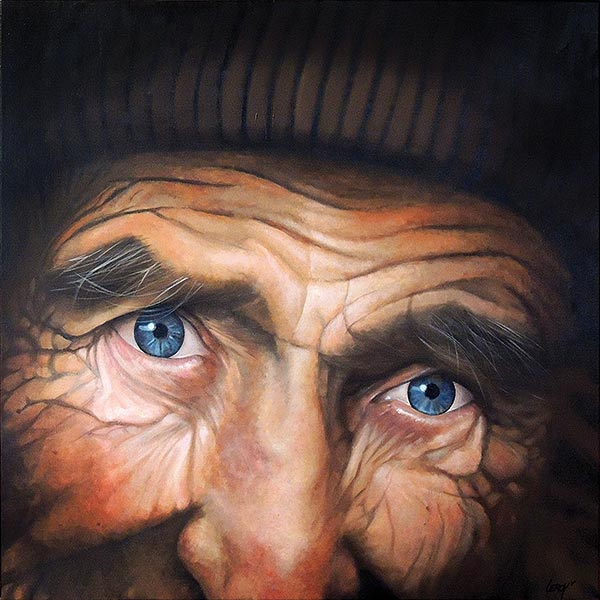 La série comprend également d'autres peintures sur le thème maritime (coques, voiles, fragments, etc) afin de créer un univers global autour de la mer.
The series also includes other paintings on the maritime theme (hulls, sails, fragments, etc) in order to create a global universe around the sea.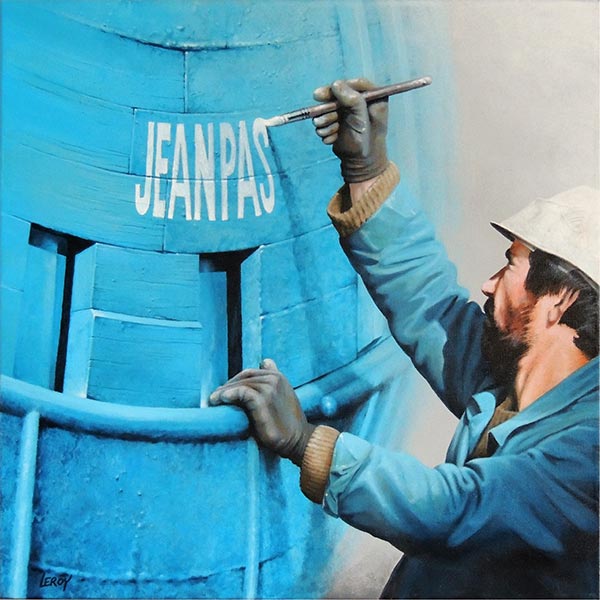 Un livre réunit sur 100 pages, les peintures, photos et textes nés de ces rencontres. La préface est signée Anne QUÉMÉRÉ, navigatrice, auteur de multiples records de traversées en solitaire et Écrivaine de Marine, qui figure elle-même parmi les portraits du livre.
A book brings together on 100 pages, the paintings, photos and texts born from these meetings. The preface is by Anne QUÉMÉRÉ, navigator, author of multiple solo crossing records, who herself appears among the portraits of the book.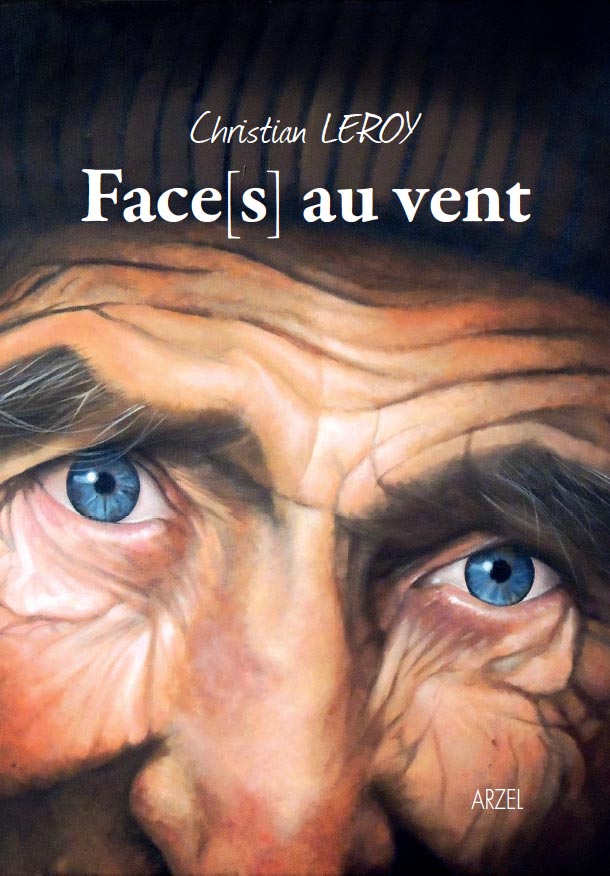 'Face[s] au vent' – 100 pages 21×29,7 cm – ARZEL ISBN 9791069931930 – 28 € (hors frais d'envoi) -> Contact
---
« Christian LEROY représente la réalité telle qu'elle est, le résultat est bluffant. Comme une photo, mieux qu'une photo en fait. La réalité certes mais augmentée, rendant perceptible la vie intérieure. Avec Christian LEROY, l'adage selon lequel – le regard est le miroir de l'âme – prend ici tout son sens. »
Benoît BONDET de la BERNARDIE
---